Relaxing in the sun on the banks of the River Thames, with a drink in your hand, and watching the world go by… the thrills and spills of sailing on the sea…racing at a major sailing event with around 300 other boats. Whether beginner or expert . All of this could be yours!
Ariel was founded just before the war by Marmaduke Tudsberry, who was the Civil Engineer responsible for the design of most of the transmitter buildings and was indeed the recipient of the famous back of an envelope sketch of TV centre.
Today Ariel Sailing Club is based at the Tamesis Club in Teddington.
Tamesis is a friendly, family club offering excellent facilities, sail training, and a lively social programme. As part of BBC Ariel Sailing Club not only will you get subsidised access to all Tamesis can offer but you can benefit from RYA accredited training courses, boats and expertise.
Ariel Sailing Club offers Dinghy sailing from Tamesis Club every Sunday throughout the year, and Wednesday afternoons/evenings from April to October. During the summer we also have a number of day trips to Hampton Court, the south coast etc, with talks and visits during the winter (not to mention the summer party, Christmas pudding race and pancake evening). Members take part in a range of local race events during the year.
Tamesis is an RYA (Royal Yachting Association) recognised training establishment, with RYA qualified instructors. We start the season with open days in May and June for those interested in finding out more about the club or getting started in sailing. Training courses are scheduled during the summer (according to demand) for beginners and more experienced sailors.
Beginners and experienced sailors can all enjoy sailing from Tamesis Club. The Club has a wide range of dinghies all the safety equipment required. The Clubhouse has a lounge and bar area, changing and shower facilities together with a full sailing and social programme. Click here for for details.
The clubhouse is ideally situated on the banks of the River Thames near Teddington. There is plenty of car parking and is only a 10 minute walk from Hampton Wick train station. Click here for directions.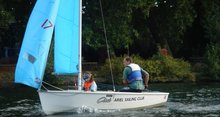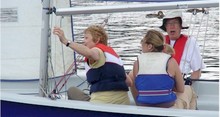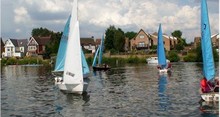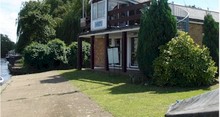 Come along to one of our Open Days and have a trial sail with an experienced sailor. Families are very welcome! Alternatively, get in touch with one of the listed committee members to arrange to visit (the club is open for sailing almost every Sunday during the year!).
Full membership – includes annual membership to Tamesis Club plus Ariel Sailing Club.
£177 per annum (usual price for Tamesis Club £227)

£78.00 per annum (usual price for Tamesis Club £113.00)
You must be a BBC Club member ie. a Full, Affiliate, Retired or Friend & Family member to join Ariel sailing Club.