Whether you want to get fit, keep fit, shape up or wind-down, running is the ultimate flexible sport. You can do it almost anywhere…all for the price of a pair of good running shoes. It's a great way to catch up with old friends and make new ones. If you can leave your desk at lunchtime it also helps you break up the working day, get some fresh air and avoid that mid-afternoon slump.
The BBC Running Club is free to join for all BBC Club members and open to people of all abilities – whether you are just starting out, trying to improve or have a specific running goal in mind.
We offer lunchtime running and training sessions depending on demand, including a 5km run on Thursdays.
We can help you to find people of a similar standard, so you have somebody to run with, plus provide advice and tips from qualified running coaches.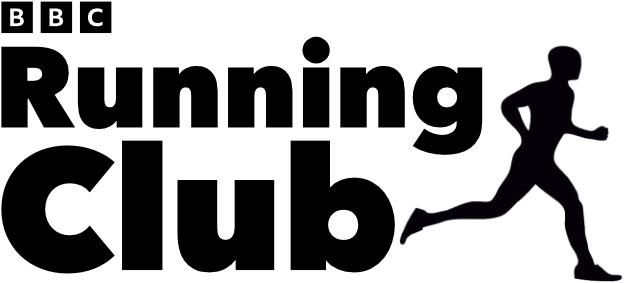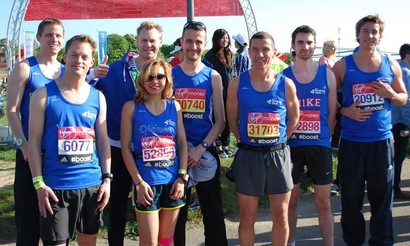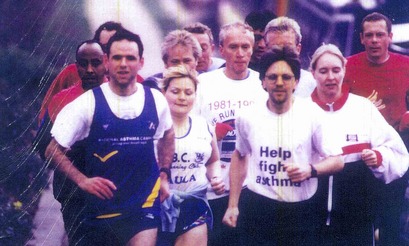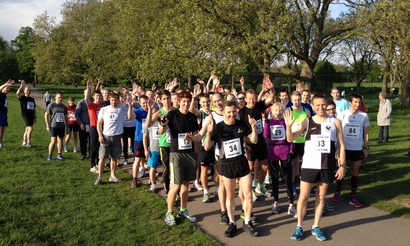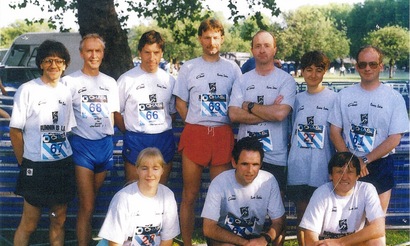 We hold regular social events such as end-of-season and post-marathon drinks.
We can also usually be found celebrating our success in a nearby establishment after our running events.
Join our mailing list for details emails us at: Running.Club@bbc.co.uk
You can now join the BBC Running Club for free!!!
Joining is easy, just click here and fill out a simple form.
Non-BBC Club members can now pay an annual subscription of £24.00 to join. 
Please email Michelle for details and to sign up.