Having a race or event to aim can be a great way to get motivated and keep focused.
Generally our races start in the early evening and can help you build up some race experience without having to deal with the huge crowds you find at other races or give up your weekends. Plus the entry fees are much cheaper.
This is a list of some of the regular BBC Running Club events:
For dates of the next event – check out the What's On tab at the top of the page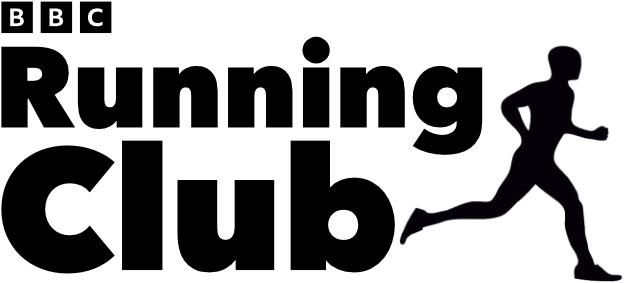 We also enter other open road races. These vary throughout the year, with more focus around the spring marathon season.
For more information about any of our events contact us at Running.Club@bbc.co.uk
Location: Regents Park, London
When: Twice a year​ in Spring & Summer/Autumn
The BBC Club Regent's Park 10K race has been running since 1984 and is the oldest one in the park. For those who haven't done it before, it's 3 laps of Regent's Park and is a very popular event that attracts runners of all abilities – you even get to run past the lions and camels (they are in the zoo).
Throughout the years, the BBC Running Club has ensured it maintains its friendly and low-key atmosphere where non-BBC runners are encouraged to enter as well. As a result, the event is always a sell-out.
For more information please click here for the event page and to enter contact: running.club@bbc.co.uk  with your name, gender and vet category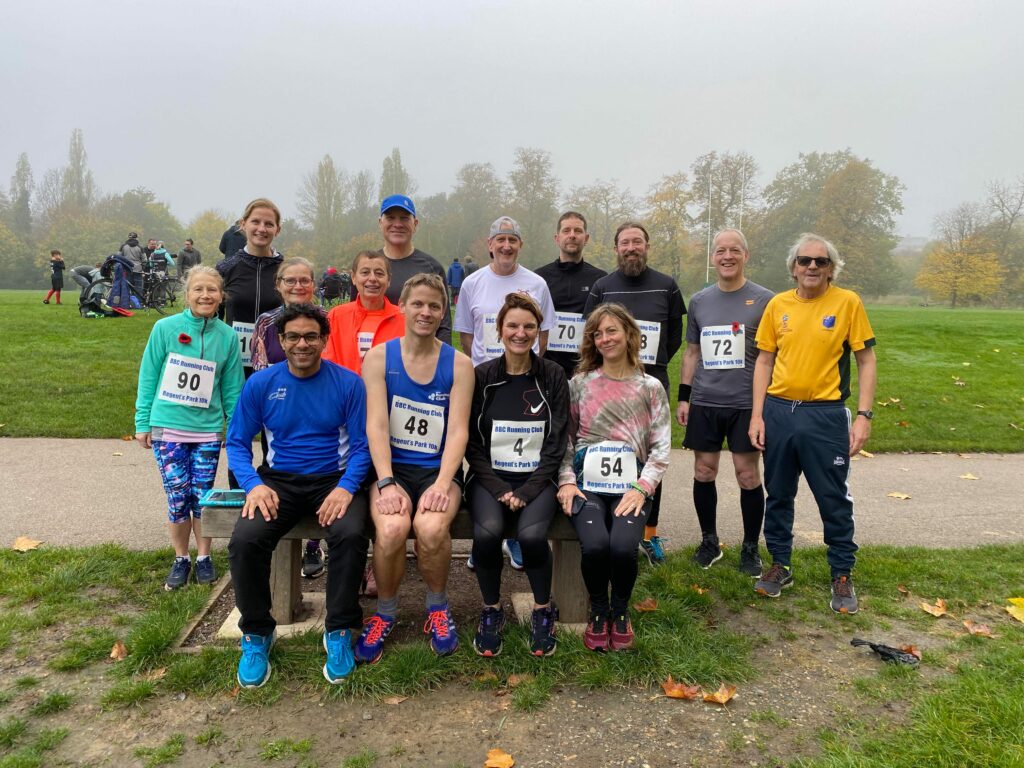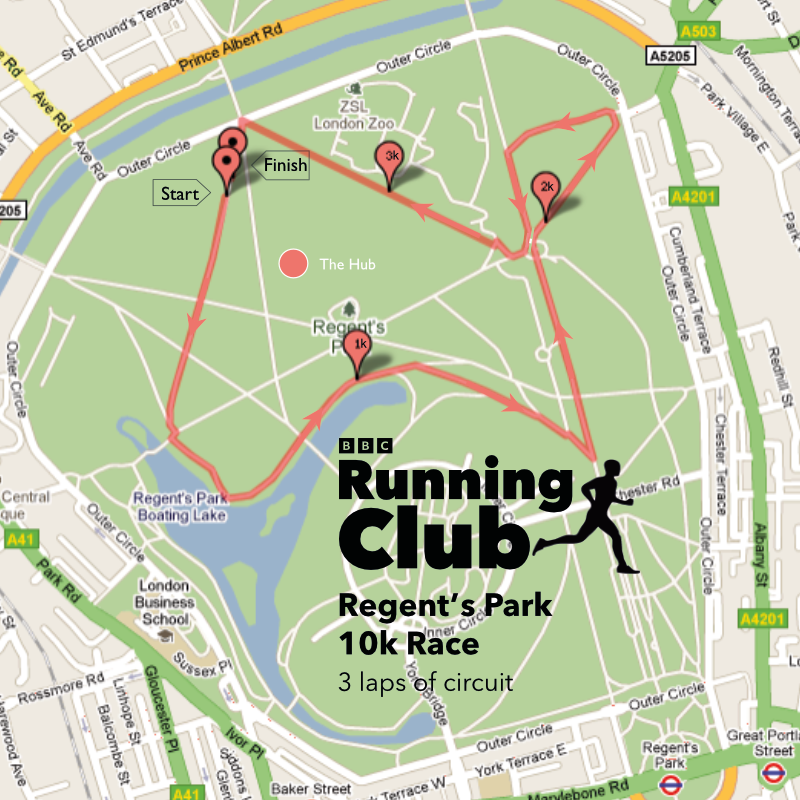 Location: Grand Union Canal near White City, W12
Last Event: THURSDAY 27TH JULY 2023
FREE TO ENTER
Entries on the day allowed
Race starts at 18:30
Medal for every finisher!
The starting point: Start AND finish is on the Canal, at the foot of the stairs from Scrubs Lane.
Search postcode: NW10 6QE
Runners should collect their numbers from the registration desk by the start. We would like to start at the scheduled start time of 6.30pm so please allow some time to collect your number and get yourself ready (particularly if you haven't entered in advance so need to be registered). 
Numbers should be worn on the front of your vest or T-shirt – they should be clearly displayed as we won't be using a chip timing system so need to be able to record your number to take your time. Safety pins will be provided.
The route will run west towards Harlesden along the tow path. The course is flat, and covers exactly 5 miles, 2 and half miles each way. The halfway point will be marshalled and marked, where you should turn and run back towards the start. There will be mile markers throughout the route. Please be courteous and careful as both walkers and cyclists also use the towpath. As we are on the canal towpath there are no showers nearby, but Sainsbury's do have loos where you can change if necessary. Bags can be left at the start where there will be someone throughout the race, though we do stress this is at your own risk and advise you not to bring valuables if you can avoid it. Water will be available at the start and finish. There will be a well-deserved medal given to every finisher at the finish line.
Some of us will be going to the club pub (The Pavilion, W12 0HQ) afterwards (around 20:00) if you fancy joining.
For more information and to enter contact: running.club@bbc.co.uk
 For details of the winners of our last event on 27th July please CLICK HERE